Caring for Businesses Since 1910!
Why Central Fort Bend Chamber?
The Central Fort Bend Chamber (CFBC) is the oldest chamber in Fort Bend County. Opening our doors in 1910, our mission is to cultivate community connections, advocate for business and facilitate growth. We do this by keeping our Core Values – Commitment, Leadership, Integrity, Service and Passion – top of mind in all we do every day. CFBC is located in the high-growth area of Fort Bend County and we are looking forward to working beside our businesses and neighbors to build and strengthen our community as we expand over the next 10-15 years and beyond.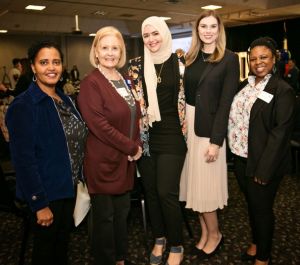 On March 2, 2023, the Accrediting Board of the U.S. Chamber of Commerce awarded the Central Fort Bend Chamber with 5-Star Accreditation for the first time in our long history for our sound policies, effective organizational procedures, and positive impact on the community.
Accreditation indicates that a chamber of commerce operates under effective organizational procedures and contributes to significant positive change in the community. To achieve this standing, we performed an intensive self-assessment of our operations in nine areas of work, including governance, financial, human resources, government affairs, program development, technology, communications, facilities and benchmarking.
With approximately 7,000 chambers in the United States (per USCC), only 134 have earned a 5-Star designation, placing CFBC in the top 3% of Chambers in the nation.