Use your company branding in one of the below marketing opportunities and reach business owners, leaders and elected officials in the community through e-marketing.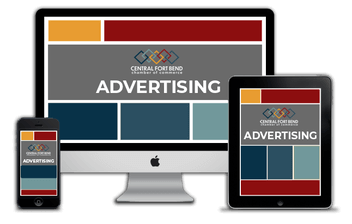 Website Ads
Visitors to CFBCA.org stay on the site an average of 3 minutes and visit over three pages per visit!  Make sure your ad is the first they see!
For more information please contact of our Director of Events & Marketing, Deirdre Buchta at dbuchta@cfbca.org.​

Monthly Member Round-Up Email
The Chamber's e-Newsletter "Weekly News" is one of the most popular advertising platforms. The weekly collection of upcoming Chamber events is emailed to more than 1,900+ inboxes and posted to Facebook and Twitter. The e-Newsletter is smartphone friendly with banner fully displayed.  Contact us at CFBCA@CFBCA.org for ad placement.