Ambassadors are a special group of volunteers organized as liaisons of Central Fort Bend Chamber by extending a hand of friendship and goodwill. As part of the Chamber's outreach efforts, they are often the first link new members have with the Chamber and help provide information about the various Chamber services to help grow and support member businesses. Ambassadors also help fellow members engage in events and aid Chamber staff at various networking blenders and Ribbon Cuttings.
Co-Chairs:
Benjamin Deist | Edward Jones
Shanyn Williams | ROUCOU Salon
Meetings:
Held on the 2nd Monday of each month between 11:30am - 1:00pm.
Please check the calendar for monthly restaurant location.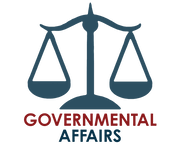 The Governmental Affairs Division serves as an advocate on behalf of the Central Fort Bend Chamber's member cities and businesses through access to municipal, county, state and federal legislators. The program members support legislation that affects the local business community in a positive way or enhances quality of life in Central Fort Bend County.
2021 Legislative Agenda (A Fort Bend County Business Collaborative)
Co-Chairs:
Matt Breazeale, PE | Jones|Carter
Suzanne Haboush | GFL Environmental
Meetings:
Held at the Chamber office on the 3rd Friday of each month between 12:00pm - 1:00pm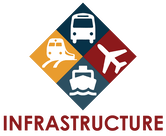 Infrastructure Division is the backbone of our community and is Central Fort Bend Chamber's voice for transportation and infrastructure development in Fort Bend County. The division is comprised of business leaders in all facets of infrastructure – mobility, energy, water, housing, etc – dedicated to understanding how infrastructure shapes our community. They provide input and direction in community planning and growth, including legislative and regulatory issues, to ensure infrastructure and the transportation system supports quality economic growth and an improved community that is supportive of business in Fort Bend County.
Co-Chairs:
Craig Kalkomey, PE | LJA Engineering
Tia Baker | LJA Engineering
Meetings:
Held at the Chamber Office on the 2nd Friday of each month at 9:00am

The Leadership Fort Bend program was organized in 1986 under the direction of the Central Fort Bend Chamber and has a long history of developing leaders for Fort Bend County.
Program participants will grow in awareness and consideration of the challenges and issues facing our community, Fort Bend County and the State of Texas by providing an understanding of how our community functions and foster healthy dialogue and exchange among participants and county leaders. The program offers skills training, education and new approaches to the study of regional issues.  In turn, our participants come out of the program with the desire and background needed to become leaders in Fort Bend County.
Participants will also develop valuable contacts and communication networks within the community. Most importantly, Leadership Fort Bend builds confidence and motivation to become actively involved in promoting positive change for Fort Bend County.
Leadership Fort Bend is a nine-month program - October through May with a 2-day Opening Retreat in August as well as a Welcome and Alumni Reception each year.
Co-Chairs:
Heather Reichert | Branded with Joy
Scott Podsim | Commerce Bank
Ammie Blahuta | The George Foundation
Thank you to our 2021-2022 Title Sponsor:



Congratulations
Leadership Fort Bend, Class of 2022
Ana Alicia Acosta
Fort Bend History Association

Nelson Amy
NRG Energy, Inc

Mike Andrade
BenefitU

Jordan Becker
Frost Bank

Kim Bernshausen
Prosperity Bank

Adryan Billups
Adryan Billups, PC

Karen Birch
Catholic Charities

Montse Canedo
Brazos Bend State Park

Lindsey Castellanos
Child Advocates of Fort Bend

Shirley Collins-Clark
AccessHealth

Wally Dakar
Windstream Communications

Nick Deacon
Johnson Development Corp.

Benjamin Deist
Edward Jones

Kelley Drabek
Cryer Therapy Services of OakBend

Luis Garcia
Houston Methodist Sugar Land Hospital

Katie Golzarri
Clark Condon

Michael Gutierrez
Rosenberg Richmond Helping Hands, Inc

Megan Haas
EHRA

Sally Sue Harriss
Central Fort Bend Chamber

Peggy Hernandez
Reining Strength Therapeutic Horsemanship

Vicki Hildebrand
Texana Center

Palak Jalan
AccessHealth

Jerry Jones, Jr.
Development Corporation of Richmond

Tennille Jones
Fort Bend County Public Transportation

Ashley Kaylor
Costello Inc

Kayse Lazar
Lamar Consolidated ISD

George Lewis
Windstream Communications

Karina Martinez
Memorial Hermann Sugar Land Hospital

Robert Miller
Inframark

April Nemec
Lamar Education Awards Foundation

Angela Parker
Parks Youth Ranch

Matt Prasifka
Wharton County Junior College

Rey Rodriguez
SiEnergy

Josi Salas
JSM Plumbing

Rashmi Sheel
CMIT Solutions

Tony Wolverton
Lamar Consolidated ISD
Testimonials
Leadership Fort Bend helped me to learn more about our past leaders and build a strong bond with current and future leaders of the Fort Bend community. I didn't grow up in the area, so Leadership Fort Bend was a must for me to understand the history of Fort Bend inside and out in order to fully invest myself in this spectacular community. My only regret is waiting so long to apply for the Leadership Fort Bend program. If you are working or own a business in or around Fort Bend County, this program is the best investment you can make to help entrench yourself in the community. And as a bonus, you will walk away with new lifelong friends.
Kyle Atchison, Frost Bank
​Leadership Fort Bend, Class of 2020
---
When I signed up for Leadership Fort Bend, I did it because a Board Member for our organization said I needed to. With our involvement in Fort Bend County, he thought it would be beneficial to me and the organization. And wow, was he right! Signing up for this was one of the best decisions ever. Not only did I learn a lot about the county where I live and work, but I learned a lot about myself as a leader. I met some amazing people who I know will be a part of my personal and professional life forever. It was an amazing experience that I would highly recommend to anyone who lives and/or works in Fort Bend County.
Shannon Woodruff, Boys & Girls Clubs of Greater Houston
Leadership Fort Bend, Class of 2020
---
I went into Leadership eager and ready to network with local businesses. Oh boy was I in for a treat. I gained more knowledge than I expected and my classmates became lifelong friends. Networking was the icing on the cake!
Solomon Delaney, Jordan Ranch by Johnson Development
Leadership Fort Bend, Class of 2020
---
Leadership Fort Bend Alumni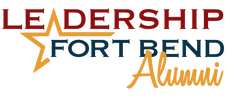 The purpose of our Leadership Fort Bend Alumni Division is to provide opportunities for former participants of the Leadership Fort Bend program to actively engage with the Chamber after completing the program.
Co-Chairs:
Kevin Barker | Texana Center
Irene Compean | NRG Energy
Meetings:
Meetings are held at various locations and times in the Central Fort Bend service area.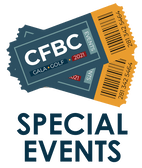 The Special Events Division houses the volunteer teams for the Annual Gala & Awards Celebration, the Annual Clay Shoot Tournament, the One Table Community Dinner and the Tacky Pants Business Links Golf Tournament.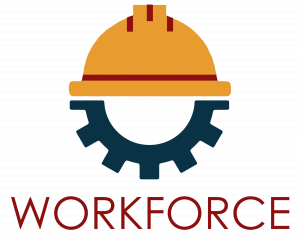 The Workforce Division encompasses areas of manufacturing, industrial, heathcare, technology and business development within the local workforce. The Division serves as a conduit between workforce development and education and the companies in Fort Bend County to facilitate positive communication, economic growth and expansion within our community.
Co-Chairs:
Traci Nolen | Workforce Solutions
Ray Meyer | CMT Engineering Laboratories
Meetings:
Held on the 3rd Tuesday of each month between 3:00pm - 4:00pm
Location to be determined.